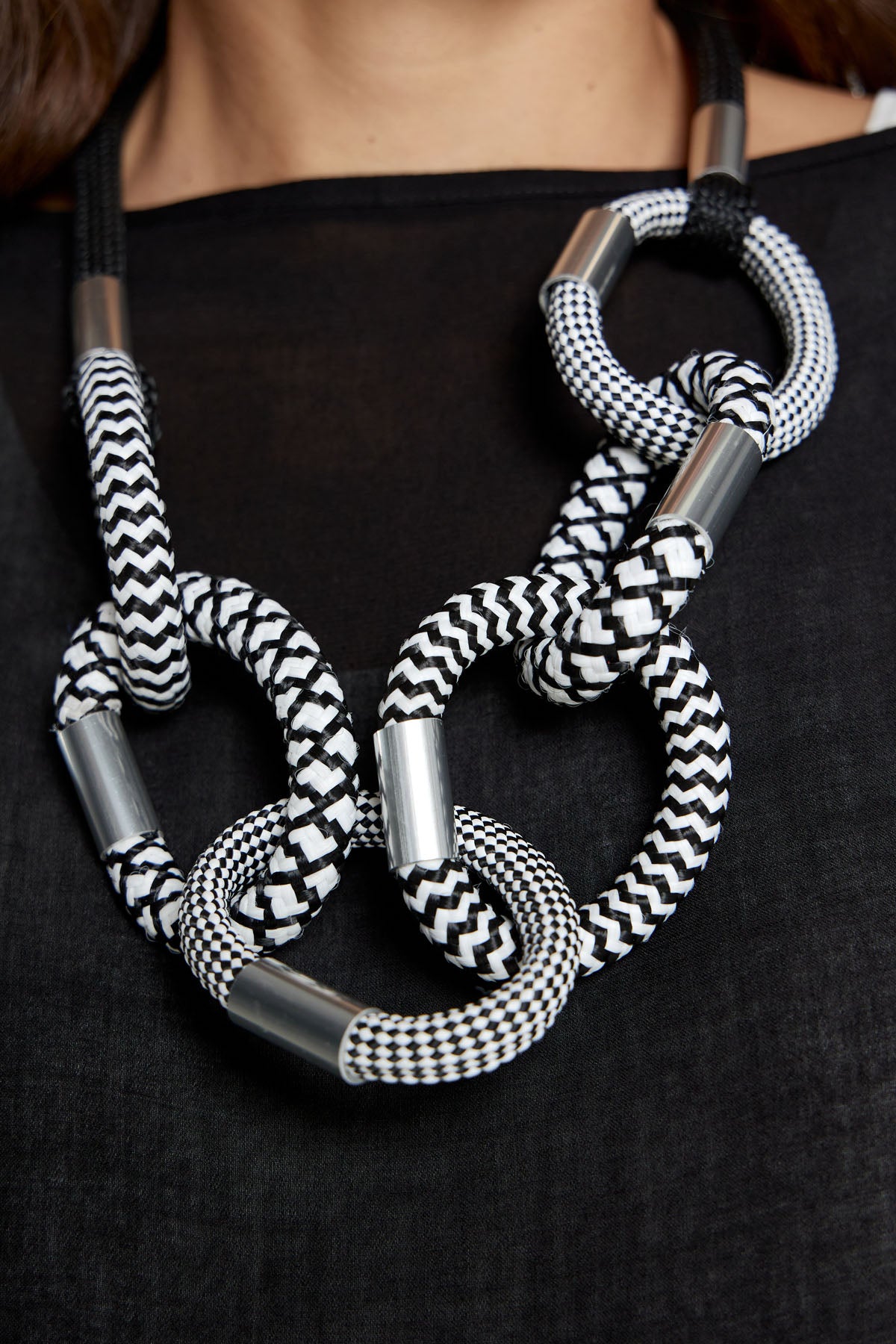 Tie the Knot Necklace - Black and White
Product code:
Discount price

€55,25
Price

€65,00
🇧🇷
Tie the Knot necklace

Necklaces CHIC & SIMPLE. It's the Tie the Knot pattern of climbing rope and a magnet on the clasp. It is light and impressive.
Wear it over a long dress.
Dimensions:
6 rings
Length: 73cm
Tie the Knot Necklace - Black and White
Discount price

€55,25
Price

€65,00
Select options